Hi! I'm Jodi Chapman, and I'm so glad you're here.
If we're just meeting for the first time, I wanted to share some of my journey with you – with the hopes that it will bring us closer together right from the start!
I'm a writer, a community builder, and a heart-centered soul. I've been blogging on my site, Soul Speak, since 2011. When I started it, I had no idea how sharing my heart with others would set me on such a loving, spiritual path. I'm so grateful to have expanded my own heart right alongside so many others.
I am passionate about helping each of us slow down and listen to our soul. But, like many of us, for most of my life I had a tendency to do more than be and push more than relax. Until recently, I didn't see downtime as something to be embraced but rather something to be avoided at all costs. I accomplished a lot of wonderful things (such as connecting with thousands each week through my writing, websites, and social media; becoming a bestselling author; co-founding a gift company with my husband; working for ourselves for over a decade; and consciously creating a life that I loved).
But during all of this achieving, I forgot to breathe. I forgot to trust in myself and in the universe enough to remember that I didn't have to push so hard. I forgot that loving myself and easing up on myself must come before anything else. I forgot to implement into my own life everything that I had been teaching to others for years.
In 2010, I experienced an awakening. An old friend who had recently died began communicating with me. I was a complete skeptic and didn't believe this was possible. (Until then, I had spent most of my life on the left side of my brain – focusing on logic and proof.)
Thankfully, he was persistent and our conversations continued over the course of several years. (We even wrote a book together, which I am  hoping to finish and release soon.)
One of the messages that he shared with me was that it was time for me to embrace my life and help others embrace theirs – joyfully. I took this responsibility very seriously and put my own needs aside in order to fulfill what I saw as my soul's mission. I didn't want to let him (or the universe) down.
I thought I was doing everything right. I was sharing a loving message with others and helping them embrace their lives. I was pushing past my fear by saying yes to every opportunity that came my way. I was reaching out and connecting with others constantly. I was helping others see the beautiful soul that I saw when I looked at them. I was inspiring others to reconnect with their own inner light and embrace each day.
But eventually, all of this connecting and pushing and not taking care of myself in the process got the best of me. And I got tired. Really, really tired. And I ended up on the couch. My body had had enough of pushing and simply wasn't able to get up. This was such a wake-up call for me.
So here I am. Slowing down. Embracing silence. Remembering that life is about balance. And knowing that my cup must be full in order to help anyone else.
I'm looking forward to this year. It's such a needed (and welcome) respite for me. I'm looking forward to reconnecting with my friend on the other side again. (In all of my busyness, I haven't been able to hear him. And so I am excited to slow down enough and still my mind enough to communicate again.) And most of all, I'm looking forward to connecting with myself!
Here are some other fun, random facts about me:
I'm possibly the sappiest person you'll ever meet. I love romantic movies. If I see someone else crying (whether I know them or not), I will start crying. I'm intuitive, sensitive, and empathetic. I wear my heart on my sleeve and tend to surround myself with people who do the same.
I am pretty shy and introverted. I've been this way my entire life, and it's only in the last several years that I've embraced it and seen the beautiful gifts that have come with it.
I don't have it all figured out. Not even close. But I do try to put one foot in front of the other each day, stay aware of my thoughts, and stay open to the magic that this universe continues to bring.
I live in southern Oregon. We moved here on a "feeling." I had never even been to Oregon, but I knew that this is where I needed to be. (Thankfully, when you work from home, you can just pick up and go.) That was five years ago, and it was one of the best decisions I've ever made. It's absolutely breathtaking here. Definitely my forever home.
I am the proud mama of 3 kitties (Biddle, Buncom, and Elsie) and many sweet animal angels, including my beloved dog-ter, Xena.
I love all animals and am a proud vegetarian.
I stopped eating wheat and almost all sugar in October of 2012. And while it's been an interesting journey, I'm so happy to be putting healthy food into my body! I am completely addicted to my Vitamix.

I love to laugh. While I am a pretty serious soul, I do have a good sense of humor and can be pretty silly at times. I love watching comedies and listening to Dan's puns and watching my cats be silly. I love to dance and play games and just allow myself to feel light and free.
I am petite. Whenever I tell someone from the online world that I'm just shy of 5'3″, they seem surprised. I love being this size – it's the only size I've ever known (well, at least as an adult). 😉
I consciously changed my eye color. When I was growing up, I was upset with my dad and didn't want us to have the same color of eyes. So I prayed and prayed that they would be turned from brown to green. It took some time, but eventually they started to change. Today, they are a light green/sage color that I truly love. I'm reminded every day how powerful we truly are.
Speaking of manifesting, I brought Dan into my life sort-of consciously. Again, I prayed to have a best friend – someone who "got" me and loved me for me. I met him 2 weeks later, and we've been inseparable ever since. That was almost 13 years ago! (I thought I was asking for a best girlfriend, but the universe had someone else in mind!)
How I connect with my soul:
I write. I close my eyes, put my hands on the keyboard, and trust that what comes out is exactly what's meant to come out. I ask my brain to step aside for the moment and invite my soul to take over.
I create. This can take many forms – from playing around in PhotoShop to drawing spirals with my SpiroGraph Kit to coming up with a new recipe. Anything that gets me into the right side of my brain connects me immediately to my soul.
I take dark showers. Pitch black. No candle, no light. Just the water and me. It's a perfect way to end the day – to wash away everyone else's energy and just be left with my own. It brings me closer to my soul and all of the universe.
I laugh and give myself permission to feel joyful.
I get still. And quiet. And spend a lot of time alone. It's during these times that I can hear my soul's whispers.
I talk to my spirit guides, angels, and loved ones who are on the other side. I ask them to support me, to send me signs, and to help light the way.
I trust myself and the universe. I embrace faith, and this leads me straight to my soul.
My family: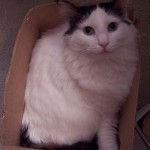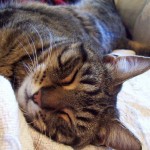 I believe that we are each on our own path of awakening, and there is so much we can offer each other in terms of love and support. Even though I am going to be taking a vow of silence for the next year, I still love people and love connecting. So feel free to reach out and share how you're embracing silence and stillness, too! It's always so nice to know that we're on this journey together.
Here's to each of us following our inner voice…